March the third, 2020
Anyone who's recently set foot in the city of Ghent, Belgium –home of the Mochi Motion offices, will be aware of 2020 being heralded as the year of medieval master Jan Van Eyck. Beside a successful exhibition in which several works from collections worldwide are gathered (pretty much around the corner from Mochi HQ), there's a restoration of one of the more notorious works, the Ghent Altarpiece, has been revealed to the audience. Notably the painting's central figure, the Mystical Lamb representing Jesus, had in the course of history been modified drastically, apparently. With this new restoration of the artists' original design, the fairly realistic sheep most people were accustomed to has been reborn as something with a bit more character.
Infrared close-ups of the pre-restoration lamb (zoomable pictures here) already suggested something wasn't right about that innocent and naturalistic looking face.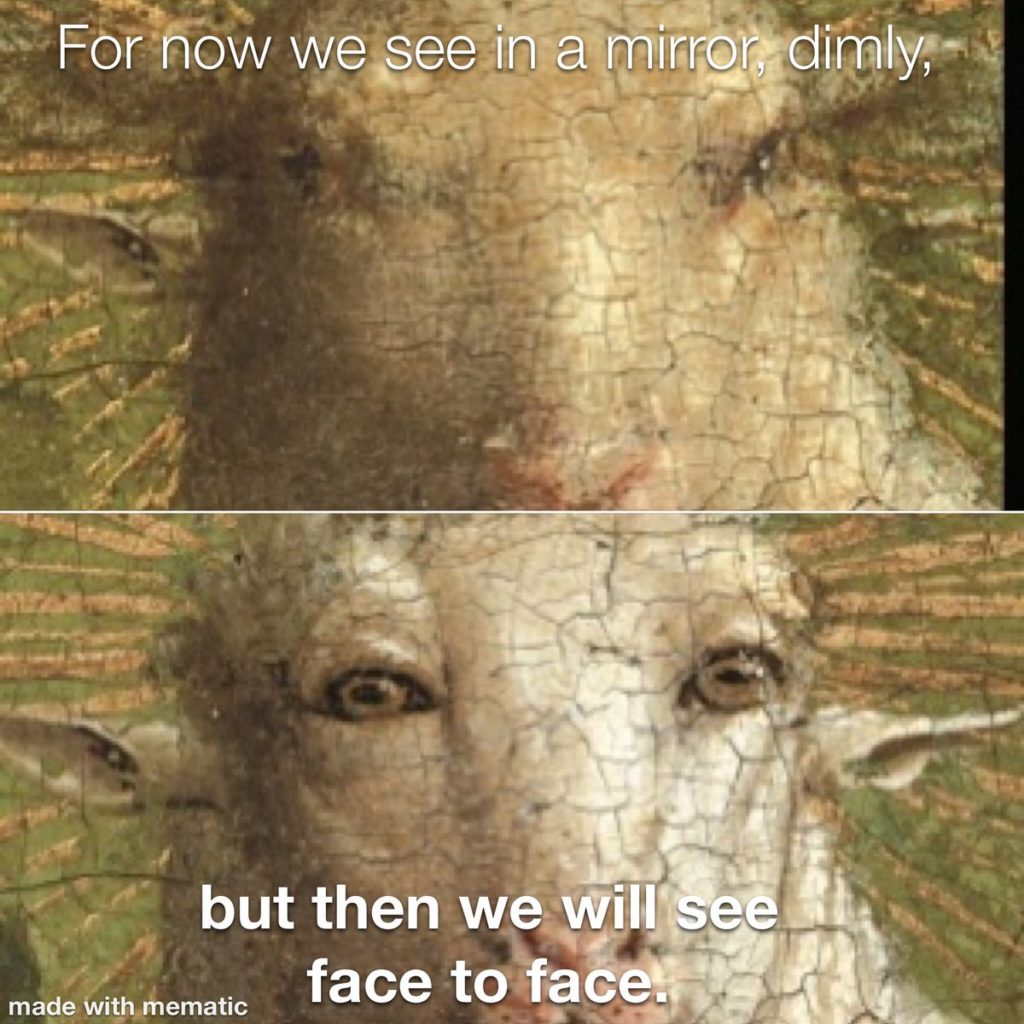 Many people are reportedly terrified by the humanoid face of the lamb. Memes emerge and some draw comparisons to other questionable art restoration endeavours of recent years. The Lamb is active on Twitter too.
I AM looking at you and I AM judging you——I follow no one

https://twitter.com/GhentLamb
Needless to say, of course, that for practicing 3D modelling and texturing, the many possible permutations of a holy lamb are as good a subject as any. The short clip above is the result. The vinyl-like texture of the wool in the wide shot is achieved using a subsurface scattering shader (a technique in which the 3D object gets slightly translucent at the edges). The actual fuzzy wool in the close-up is my first encounter with the hair generator in cinema 4D. Both techniques turned out to be extremely slow to render (on my modest machine at least), so small experiments like this are perfect for figuring out manageable workflows.
Below is an early render test with an alternative "hairstyle" (less curly).